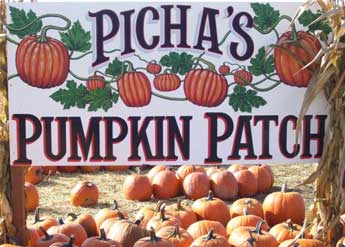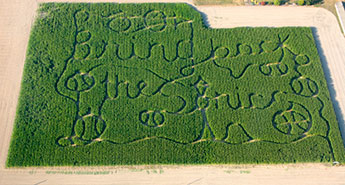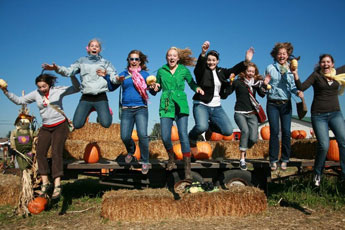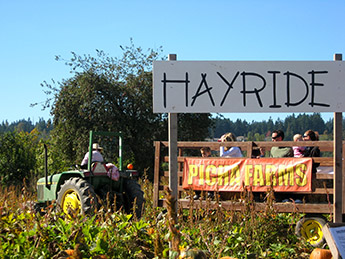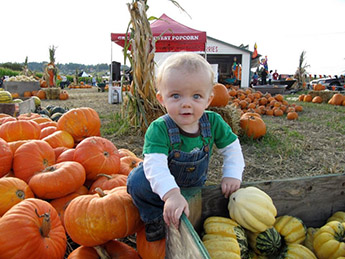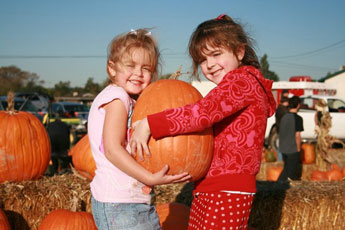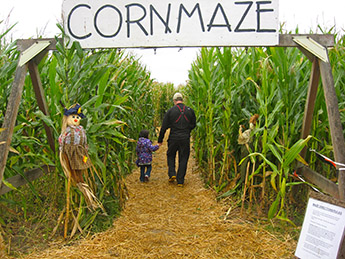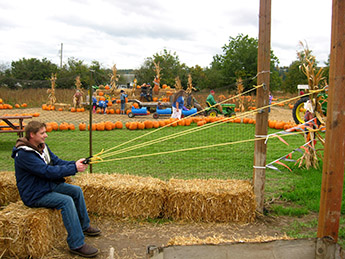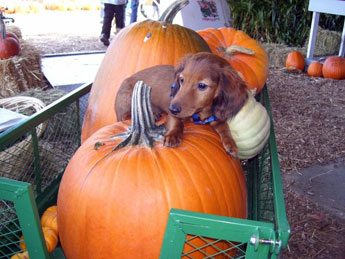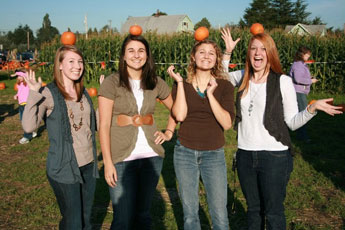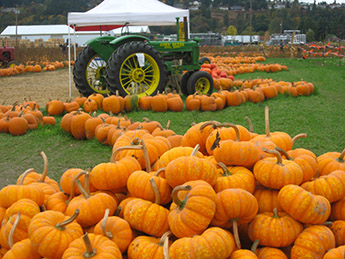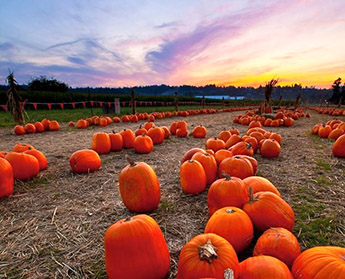 Location/Directions
We are conveniently located one block off River Road
at the 66th Avenue E. Bridge.
Click the address for map & directions:
6502 52nd ST E
Puyallup, WA 98371
253-841-4443

Pricing
Corn Maze:
$6/person (3 and under free)
$5/person (Groups of 15+)
Sling Shot:
$1 for two shots
Weekend Hayride:
$2/person
Open September 28th - October 31st

At Picha's Pumpkin Patch, we offer fall family fun on the farm. There's nothing scary about this pumpkin patch and our prices are family friendly too! As part of your family, dogs are welcome! Please keep them on a leash and clean up after them.
Here are some of the fun fall activities you get to experience at Picha Farms:
Wander the fields, check out the antique tractors, and pick your perfect pumpkin - appropriate attire recommended
Stroll through our seven-acre corn maze. Your mission? Find the answers to eight trivia questions hidden throughout the maze. If you can find all eight, you win a prize!
Try your hand at the best slingshot in the Puyallup Valley. Hit the target and win 15 pounds of free pumpkin!
Relax and enjoy a weekend hayride as we meander through fields of pumpkins and corn.
Celebrate a birthday. Host a team gathering. Just email us to reserve a picnic table under our canopy.
Sip on a latte or hot apple cider; munch on kettlecorn or yummy carmel apples; chow down on hot dogs, all from great "local" vendors including Great Northwest Popcorn. (Weekends & Oct. 11th only.)
And, before you leave, remember to stock up on gourds, cornstalks, mini hay bales, and squash.
Hours of Operation
Weekdays: 3 to 6pm. Weekends: 10am to 6pm.
(Maze closes to new entries at 5:30pm)
Debit & Credit available. Cash & Checks also welcome.
IMPORTANT NEWS: Picha's Pumpkin Patch will be open
from 10 am to 6 pm on Friday, October 11th!!



Picha Farms also sells pumpkins wholesale.
If you are interested in buying pumpkins in wholesale quantities, please contact Dan and Russ Picha at [email protected].